Phew. Lets all catch our breath. Scotland is having a very busy year. Commonwealth games, Referendum, Ryder Cup, AND good weather. As farmers we have had a near perfect growing year. We've needed it. After the very challenging growing seasons of 2012 and 2013 we were due a good one, and with impeccable timing the weather gods delivered.
As a nation we are rather pleased with ourselves for pulling off not one, but two major sporting events and for the first time food grown in Scotland has been at the centre of it all. You would think its obvious that caterers to these big occasions would source locally but that is not a given. The sheer scale of these events can preclude us little independent businesses getting a look in. However Scotland Food and Drink tasked themselves with the job of ensuring that local Scottish produce made it onto the menus.
The summer has abounded with whispers of successes won amongst the Scottish small scale food networks; the BBC sourced its catering for the Commonwealth games from the producer food collective that is "Food From Argyll", 4000 pies were delivered into the Ryder cup food court from a "wee" factory in Perthshire. We also did our bit of business, and it was very nice to know that someone somewhere at Gleneagles was eating beef from 8 miles away and not something imported from elsewhere.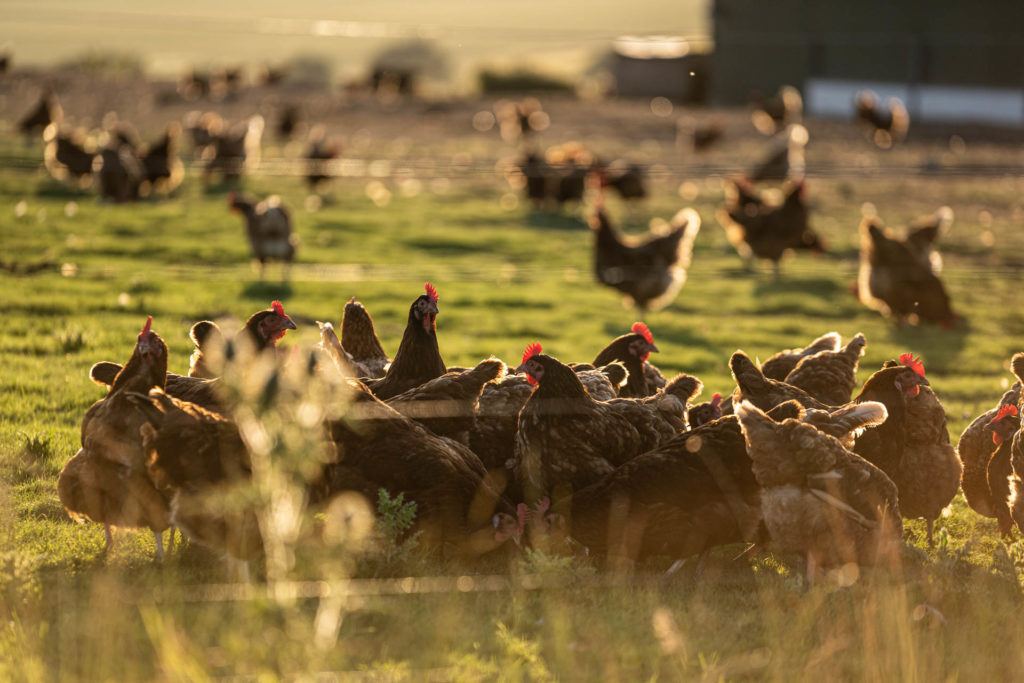 At all these big events though there's a lot of chat about "legacy". What does that mean for Scotland's small scale producer? It means we can consider taking that local food message further and winning business routinely when other big opportunities come our way. It also means that big business has used our stuff, found out that its top notch and will ask some of us again for something. It also has shown to hundreds of thousands of visitors that we have a serious food culture up here in Scotland. Tourists sample that food culture 3 times a day when they come here and if they go away with lots of lovely taste memories they may be more likely to come back and ask for more.
So let's make that breakfast egg a tasty one, from hens that have a decent life, and the beef on the menu from a native breed that thrives on the lovely grass we grow in this country.
Food culture in Scotland has been a bit of joke for too long and we've been a bit embarrassed about it. Theres lots of work to do, and many people to feed properly in Scottish society but at least in our showcase events we have made some significant steps forward and that can only be a "good thing".